Your pregnancy is unique. And your photos should reflect that.
Each pregnancy tells a different story: sometimes everything goes smoothly, while other times the journey to nine months feels long and challenging. While it's a common stereotype that all pregnant women enjoy this stage of their lives, every woman deserves to have a photographic memory of this transformative time. A photo shoot that truly captures your essence and how you're experiencing this remarkable journey..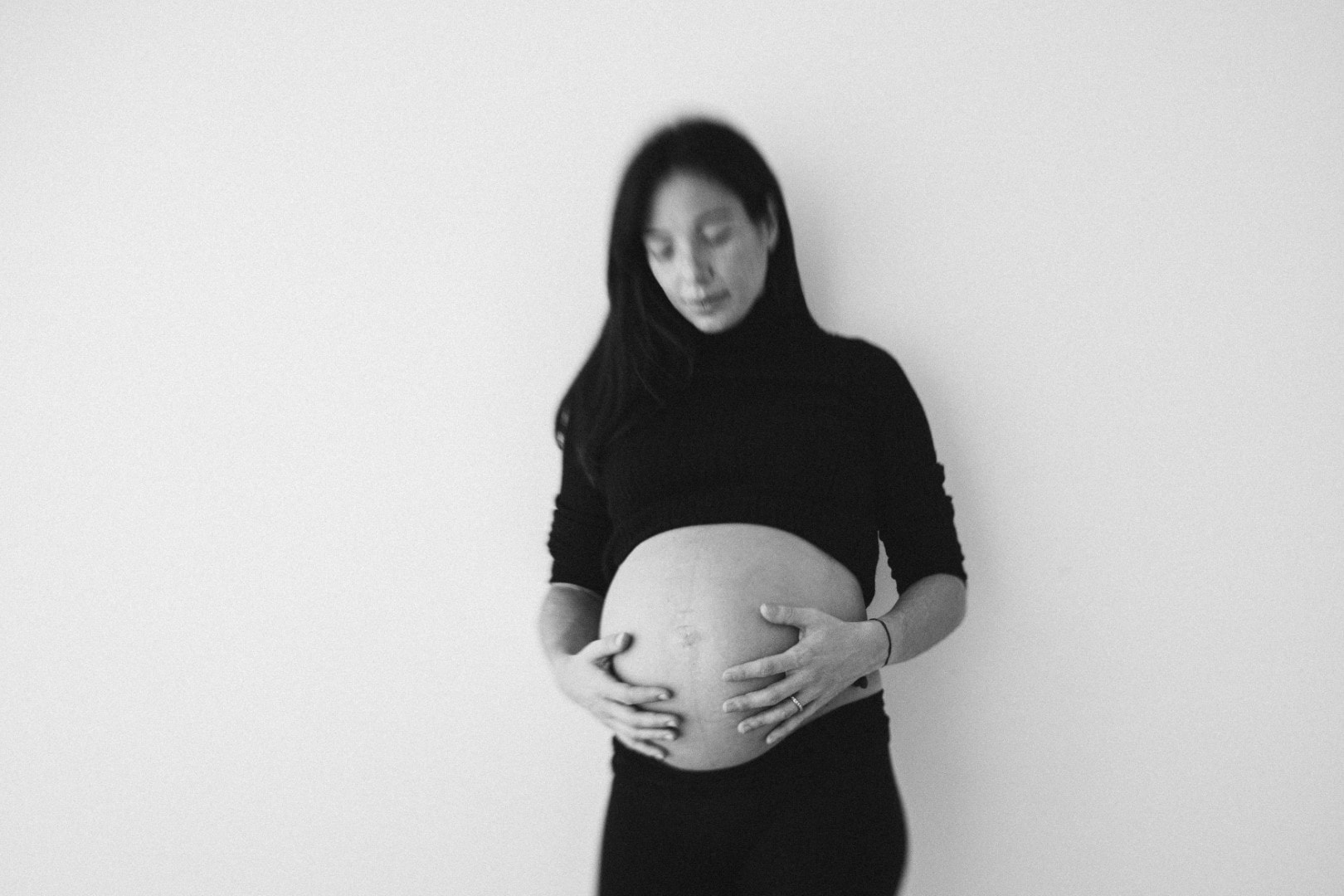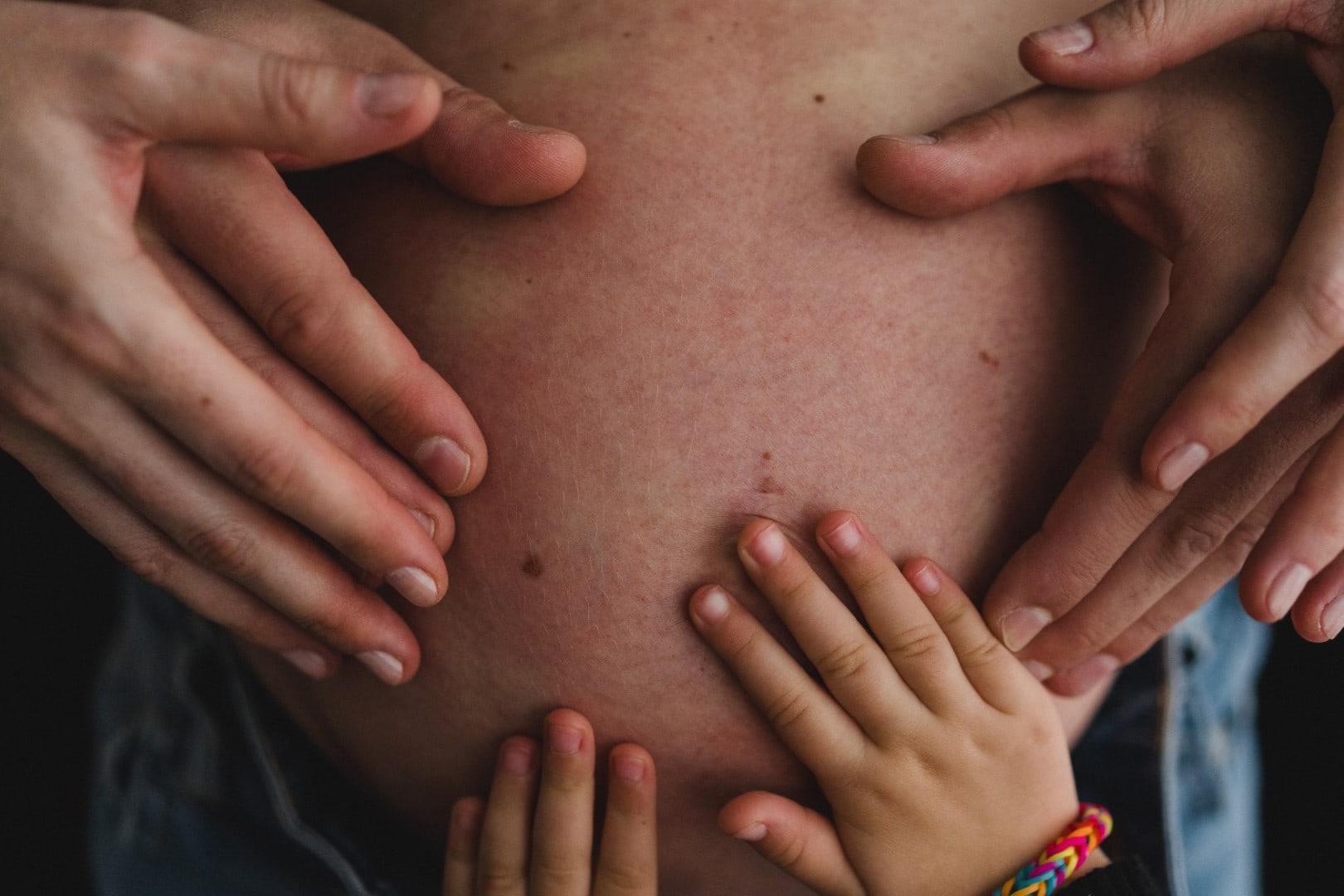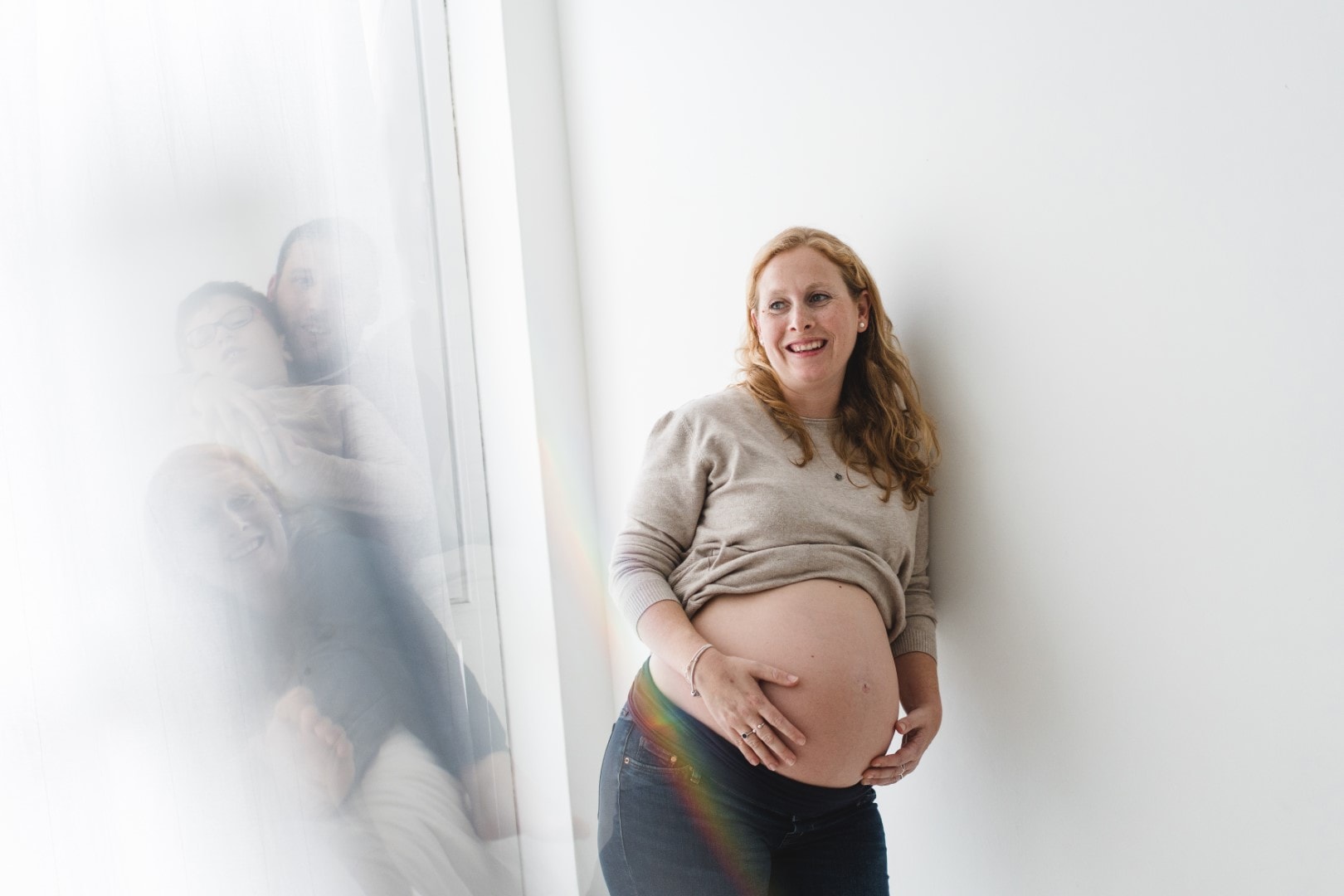 Natural Maternity Photography
Pregnancy photography is often associated with portraying an idyllic and hopeful moment. However, the reality is that pregnancy has both light and shadow, and every woman experiences it differently. If you're searching for a photographer in Barcelona who can capture the true essence of your pregnancy, I am your girl. During maternity sessions, my aim is to capture authentic, candid, and natural images that showcase your unique self..
Whether you're enjoying this stage but struggle to recognize yourself in the mirror or it's your third pregnancy and you feel like you haven't had the chance to pamper yourself as much as before, capturing your body's transformation during these nine months is not only a personal memory but also a way for your future children to truly know you. Say goodbye to poses that don't reflect who you are and cheesy images. Embrace the experience at your own pace—your pregnancy session can be tailored to your preferences and style.
You can't stop time. But you can gift yourself photos.
Maternity Photos in Studio
If you desire an intimate yet light-filled environment to capture this transformative moment, my natural light studio in the heart of Barcelona might be the perfect setting for you. With its open space, light tones, and timeless decor, the focus remains on what truly matters. You can either come alone or with your partner, or with a special person you don't want to miss capturing in your photos.
Maternity Photos with Children
Let's be honest: pregnancy photo shoots with kids are a whole different adventure compared to doing them alone or with your partner. The pace is faster, there's more action and interaction, and the experience becomes chaotic yet filled with precious moments. Depending on your children's ages and personalities, we can capture intimate and relaxed photos or fun and curious ones.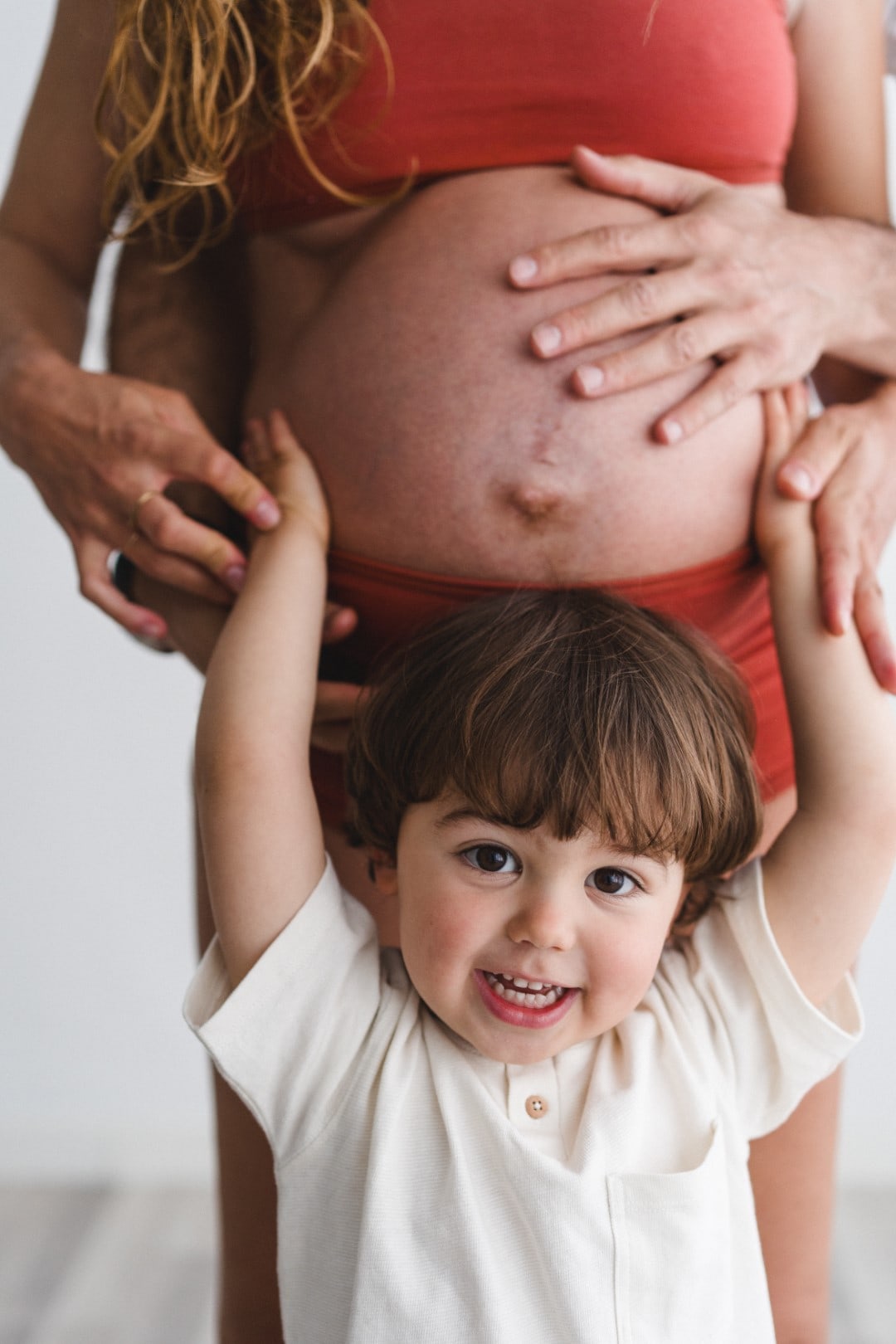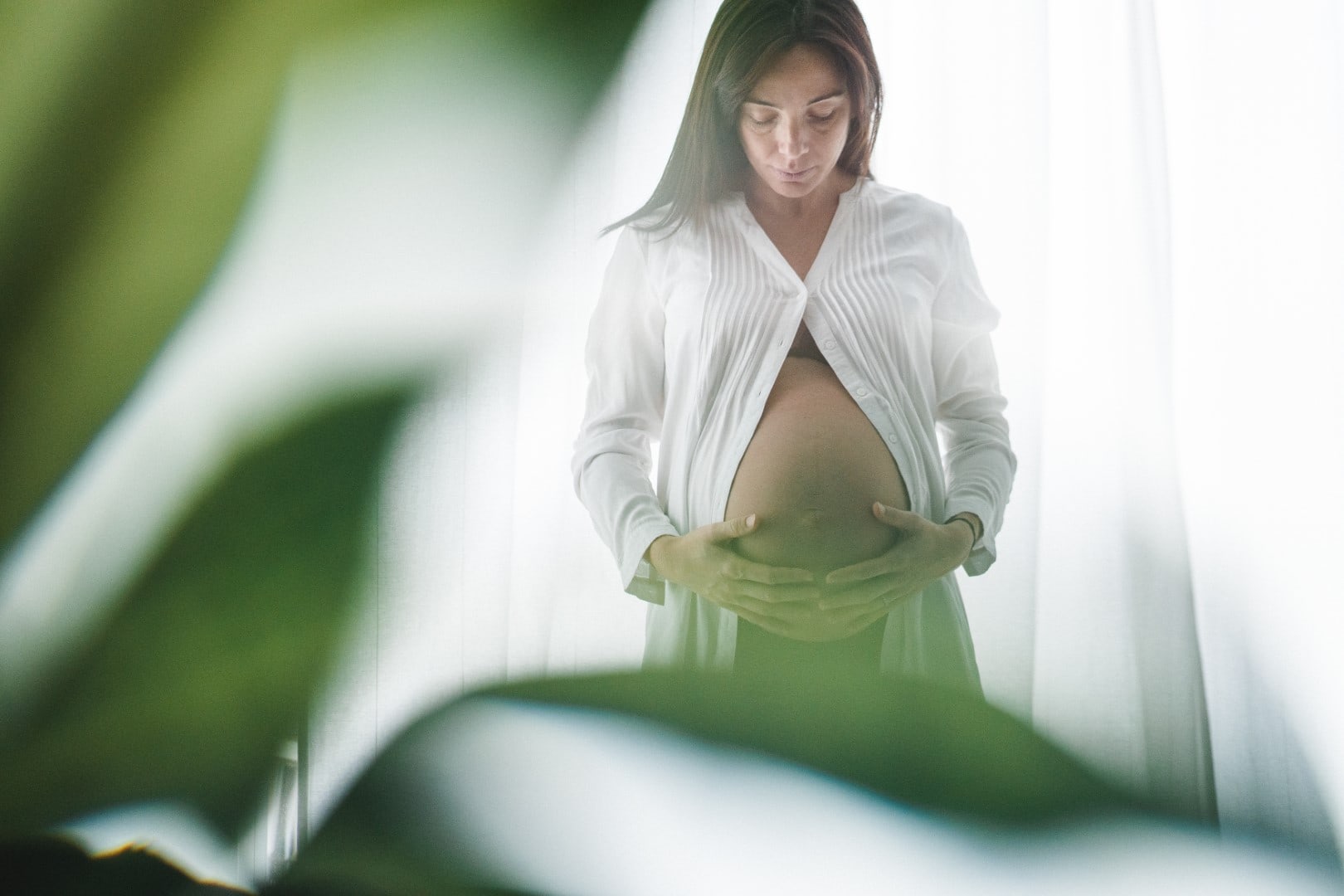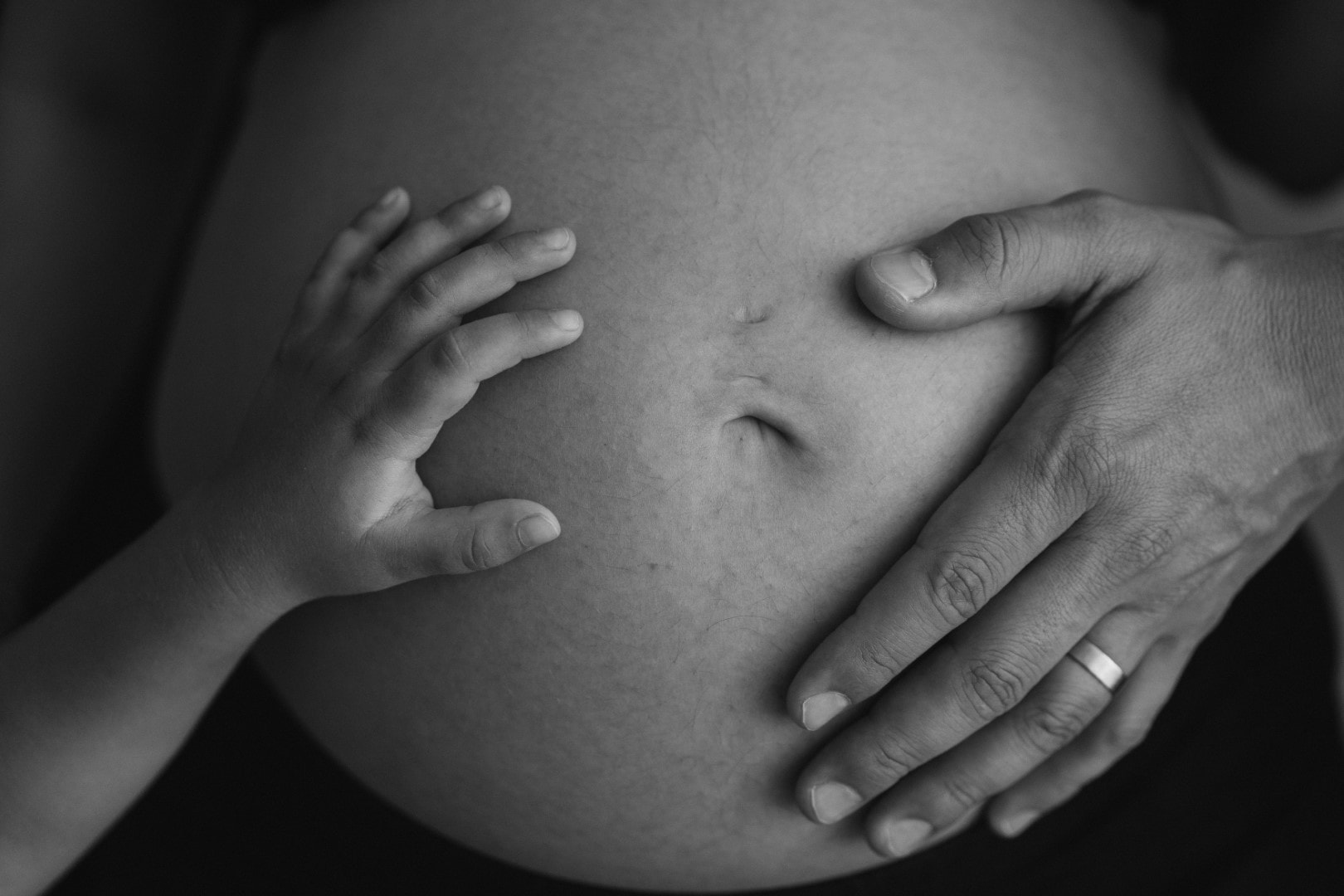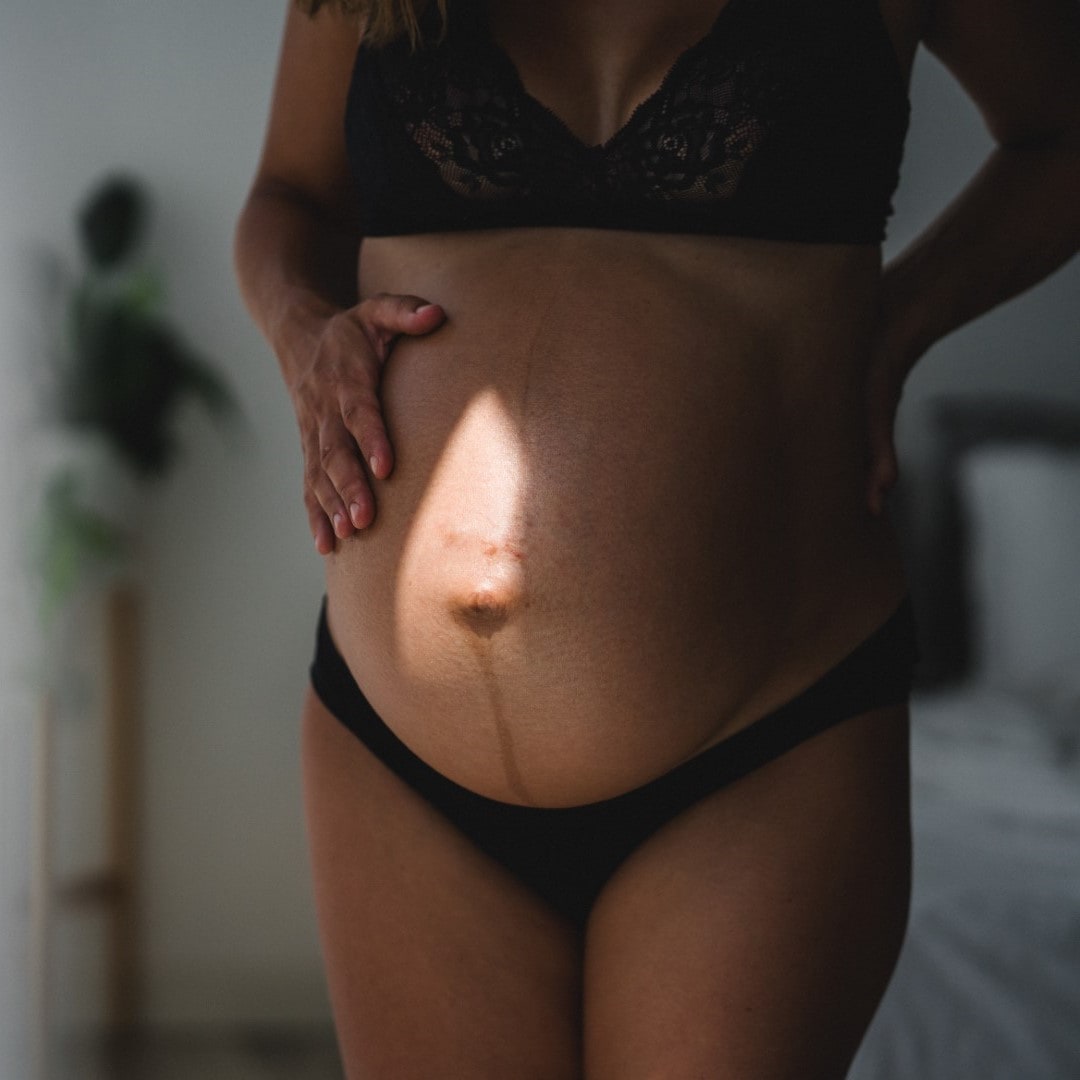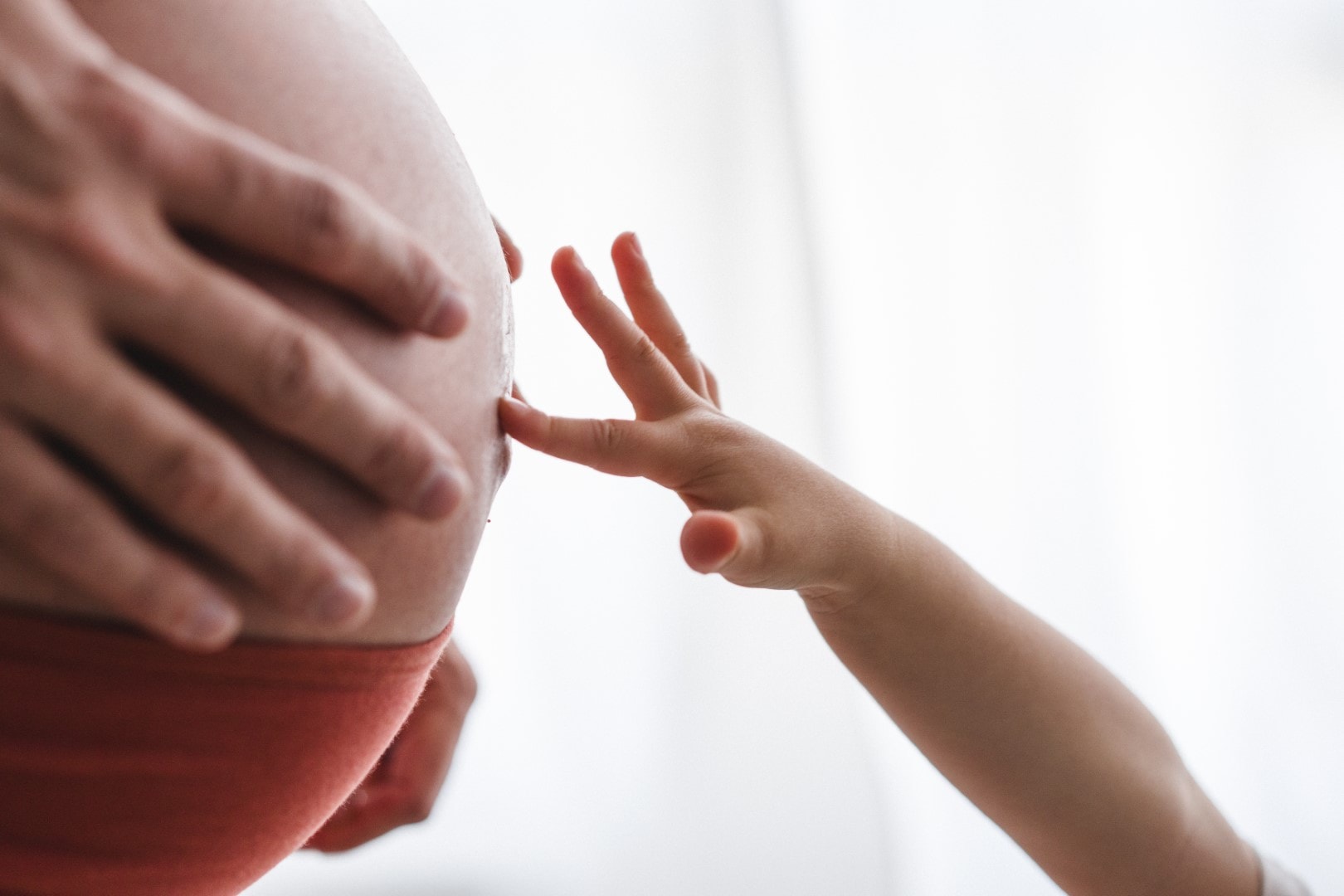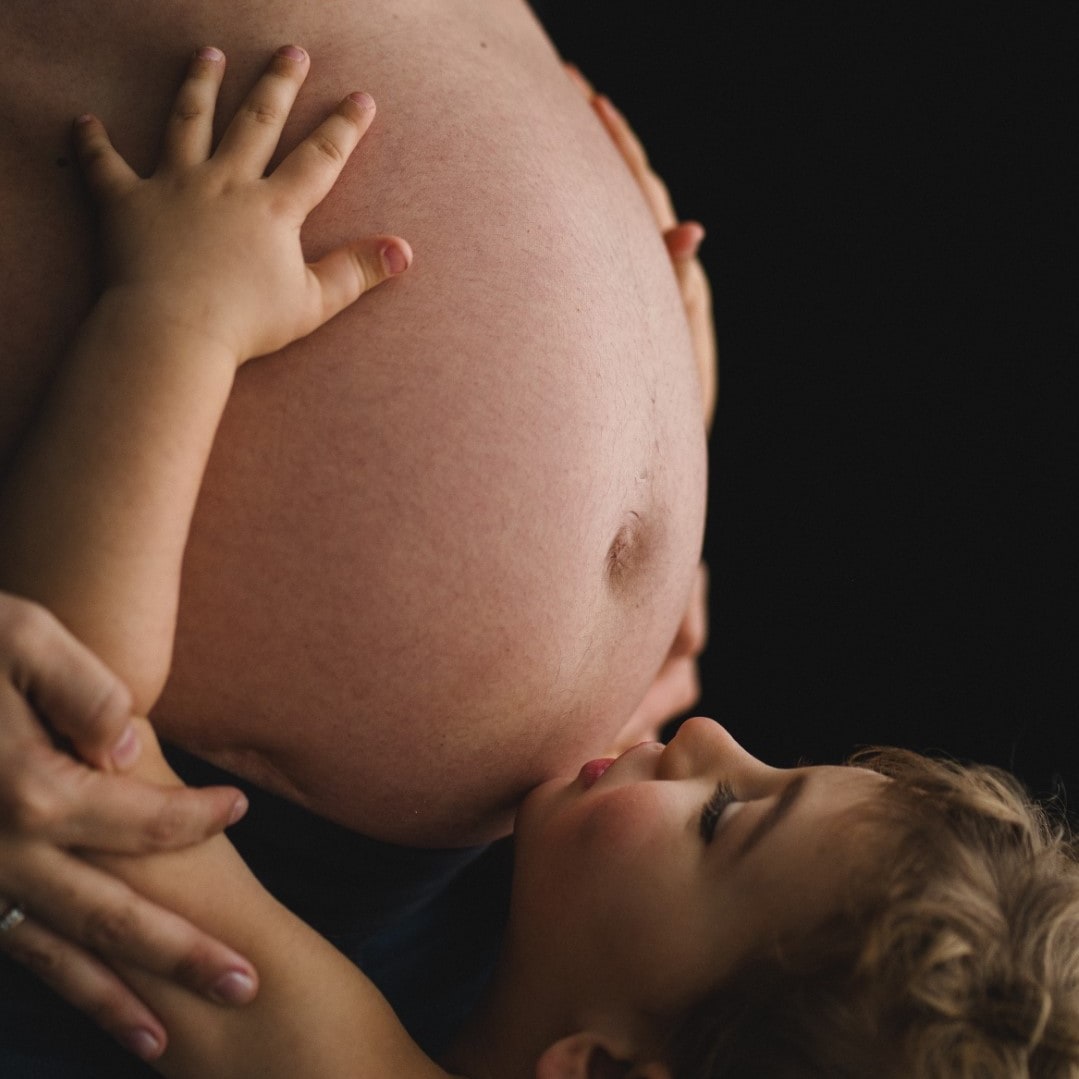 When to Schedule a Maternity Session
Traditionally, photographers recommend scheduling the maternity session around the sixth or seventh month of gestation. This is when the belly is usually visible, and you still feel agile and mobile. However, every person is different, and pregnancy can be documented until the very last minute. It's worth noting that during the final weeks of pregnancy, fatigue tends to set in, and summer months may bring increased discomfort and fluid retention.
Ultimately, you have full control over the timing of your session. You can check my online availability and book a date well in advance to ensure a relaxed experience.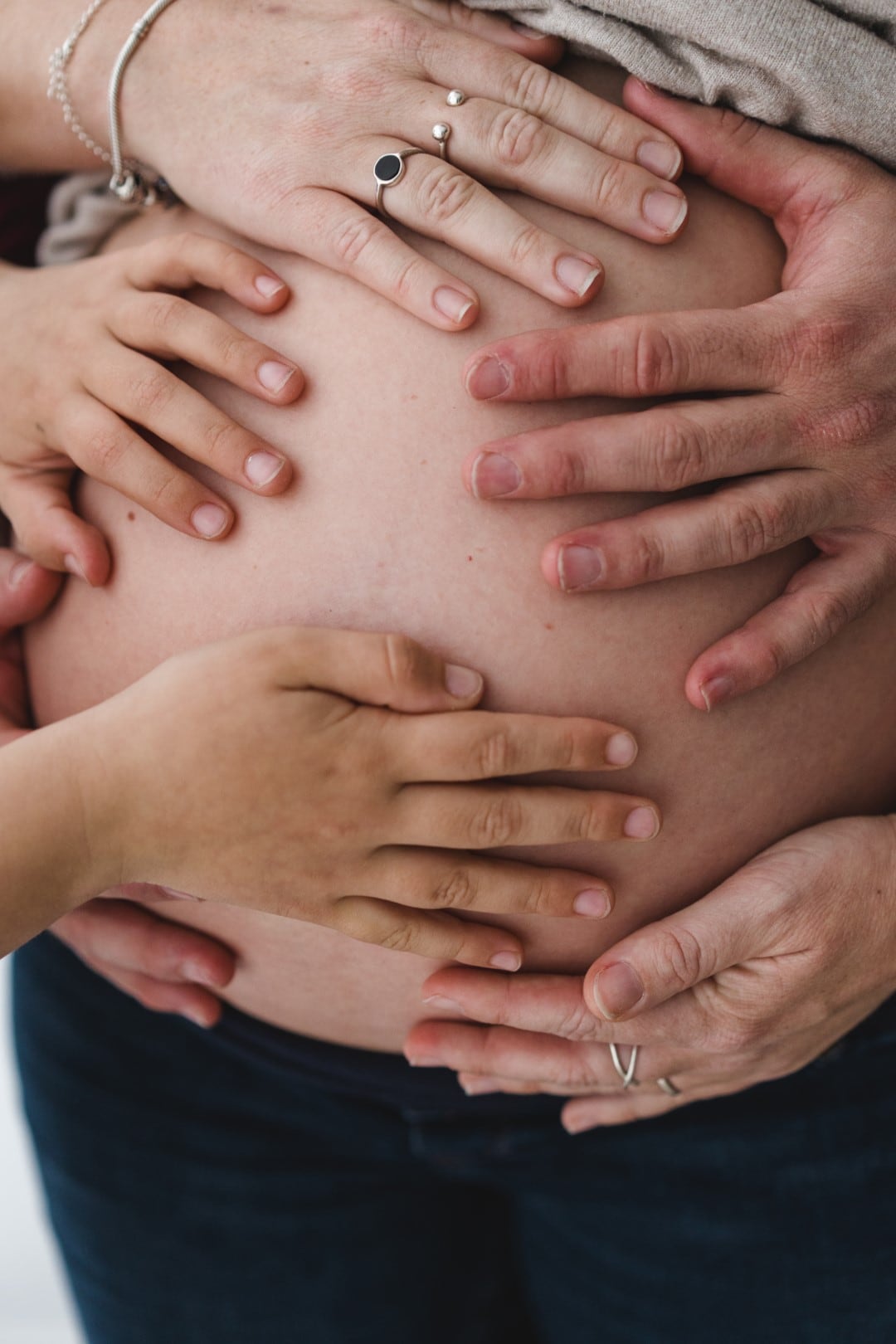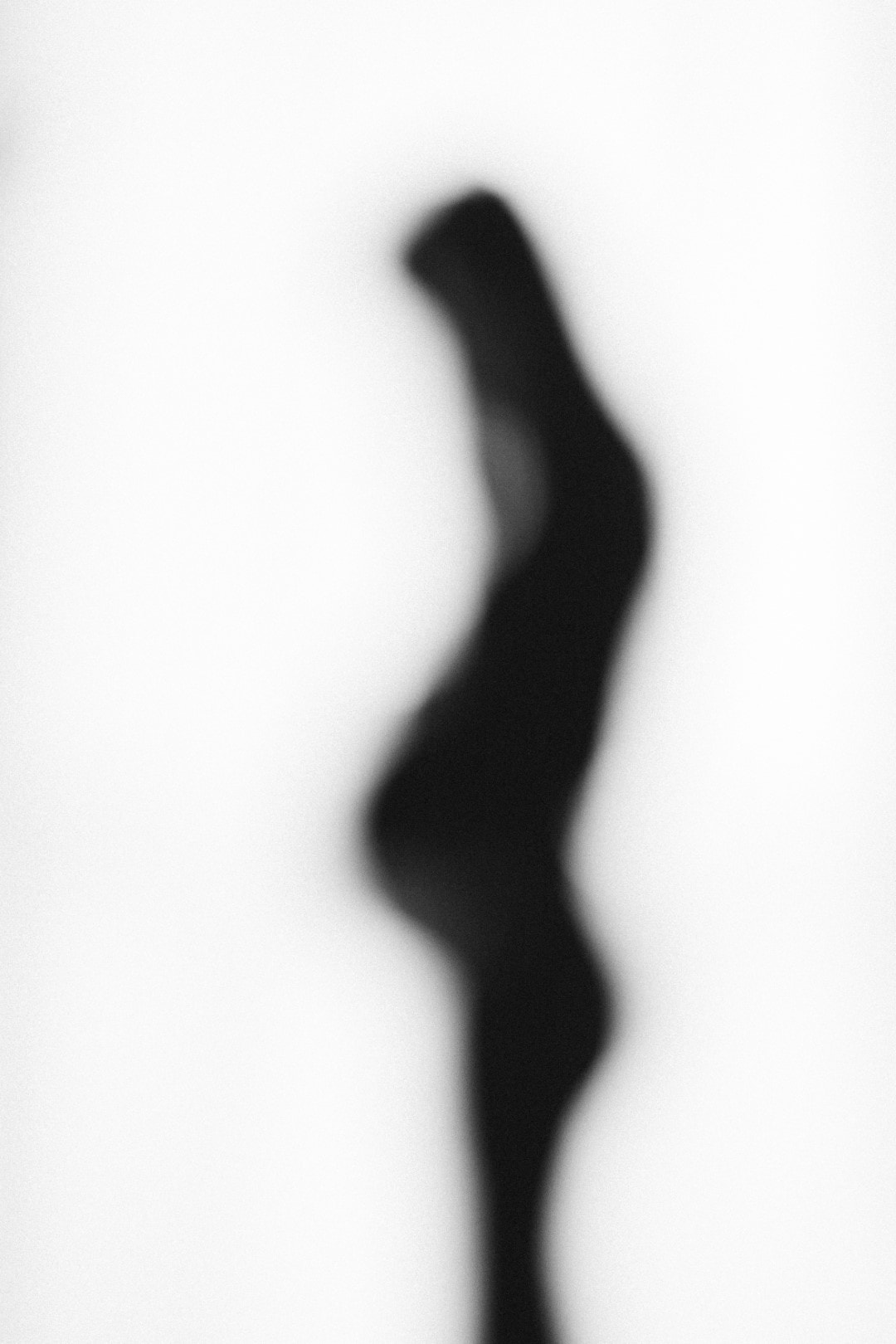 If you've never had a photo shoot before, it's natural to feel nervous and unsure of what to expect. The good news is that you don't have to do anything out of the ordinary— simply come with enthusiasm, let loose, and enjoy a good conversation with me.
Capturing a pregnancy requires a deep connection and chemistry between you and the photographer. The more you can share about yourself and your story, the better I can tailor the session to your needs. Whether it's your first pregnancy or you've gone through years of fertility treatments, or even if you've experienced a loss and want to commemorate that, providing context and introducing yourself helps shape the session. I will be happy to guide you through the booking process. Details regarding what to bring and how to dress will be discussed well in advance. In essence, you should bring items of sentimental value to you and dress in a way that makes you feel comfortable.
What to Expect During the Session
A photo shoot is an experiential journey, and maternity sessions are no exception. It's not just about what you wear; it's about feeling at ease and forgetting about the camera and me for a while Don't worry—I have a few tricks up my sleeve, including silent shooting, so you won't even realize when I'm capturing those precious moments 😉
You can come to your pregnancy session:
on your own

with your partner

with your family

with your pet
And if you're feeling bold, we can also take tasteful and artistic nude shots to celebrate the remarkable changes your body goes through during pregnancy. My photography style is candid and authentic, so we can embrace stretch marks, varicose veins, linea alba, or any other skin changes that occur during these transformative months.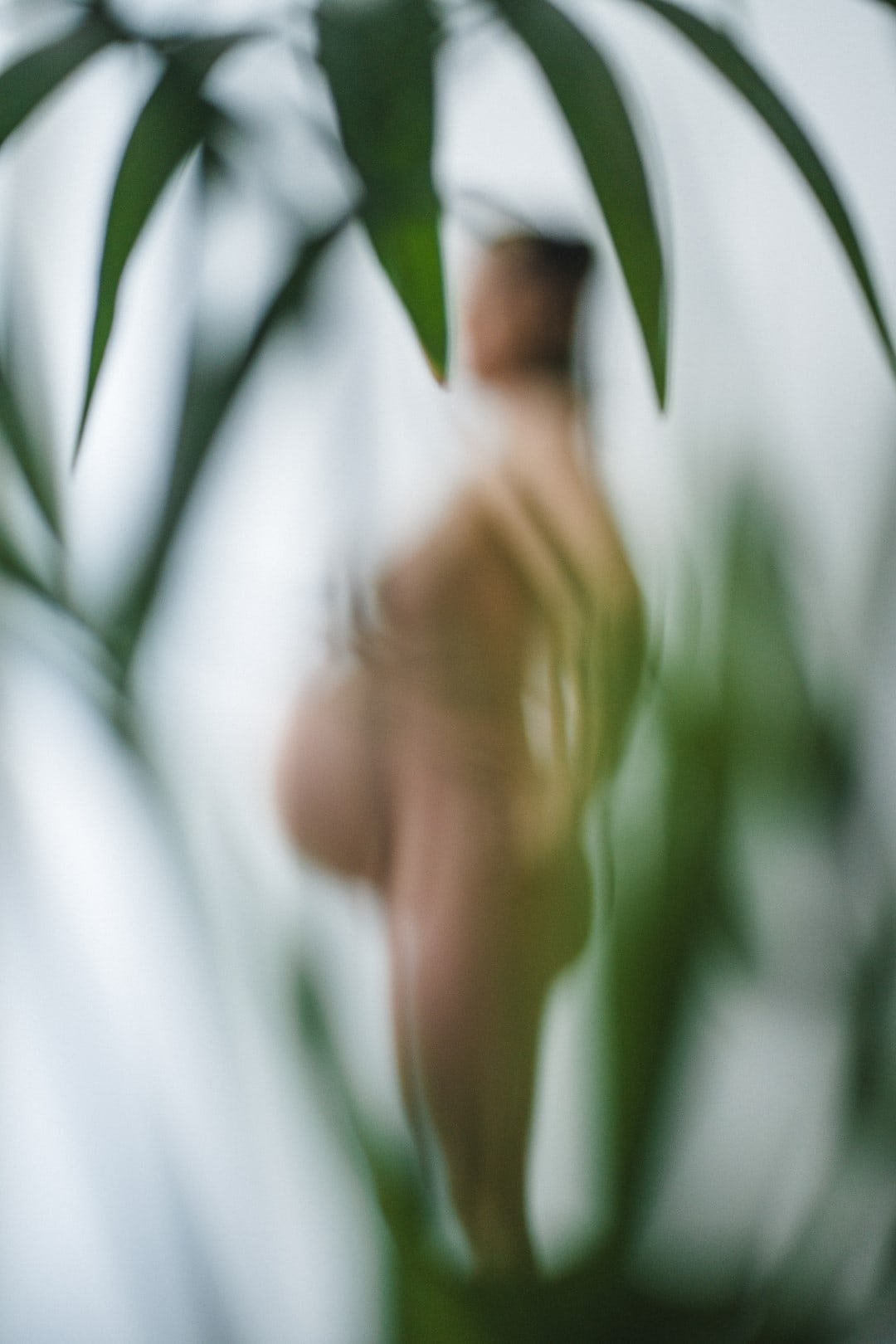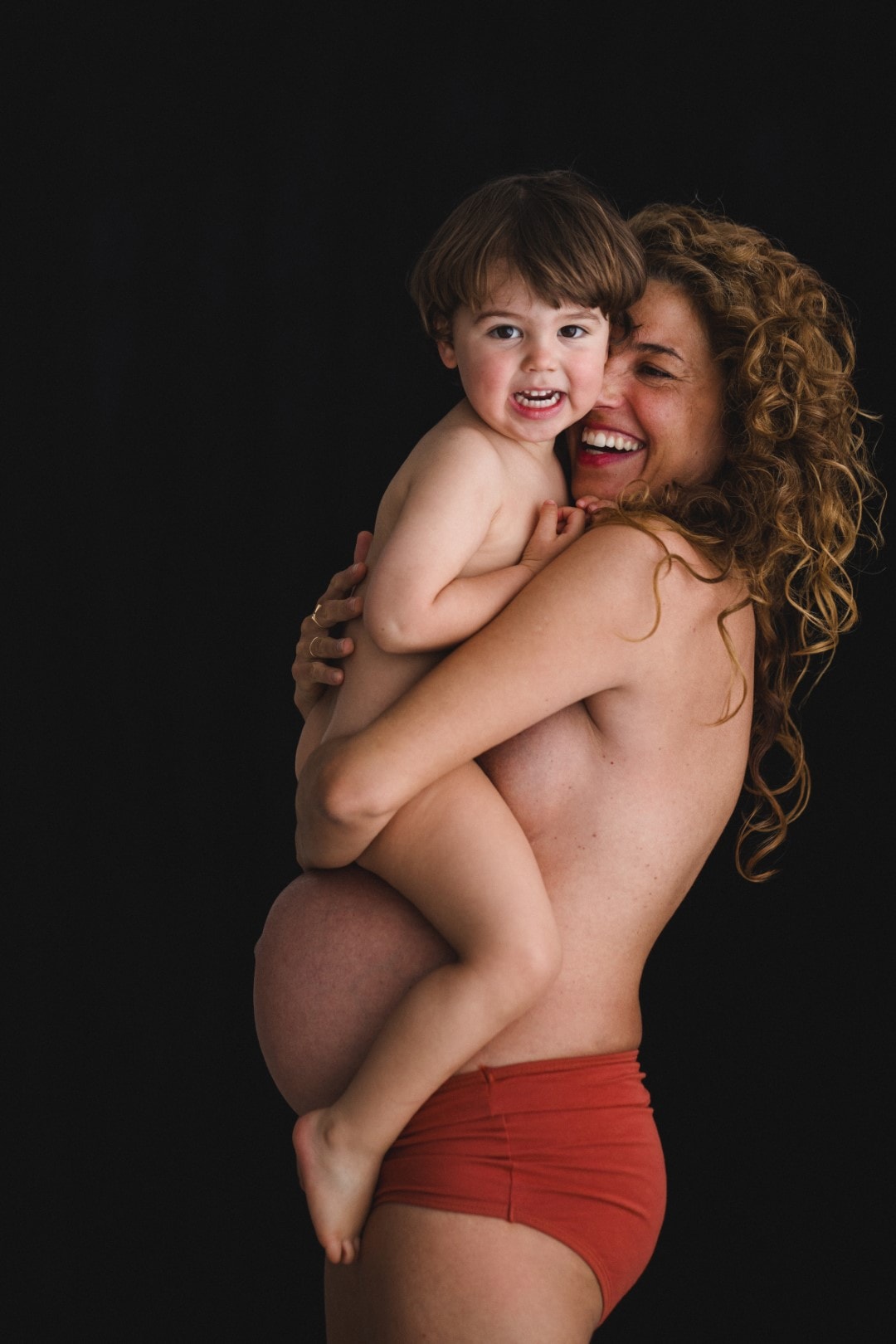 After the session, it will take approximately three weeks to receive the final result. You will receive a private online gallery link to enjoy your photos at your leisure. The pregnancy photo pack includes all the digital photos you see in the gallery, which you can download straight away. Additionally, if you wish, we can discuss printing options, including selecting specific images for physical copies or enlargements to display on your wall. When you visit the studio, I can showcase the different finishes available, allowing you to see, touch, and experience them firsthand. If you're concerned about pricing, please refer to the rates provided below.
How Much does a Maternity Photo Session Cost?
Single pack
265€
1 hour session in studio or at home
(only in Barcelona)
All photos as digital files
Add the newborn session and save
If you also book a newborn session in my studio or a postpartum session at your home in addition to the pregnancy session, you'll receive a €100 discount on the second session, allowing us to capture the before and after moments.

Give the Gift of a Maternity Photo Session
A photo shoot can be an incredible gift for any pregnant woman.
However, BEFORE you give someone a photo session as a gift, make sure you get it right: Is that person a photography lover? Has he/she had a photo session before? What style of images does he/she like?
A photo shoot is a very personal and customized experience, so before reaching out to me please make sure the person you want to gift it to is as excited about the idea as you are.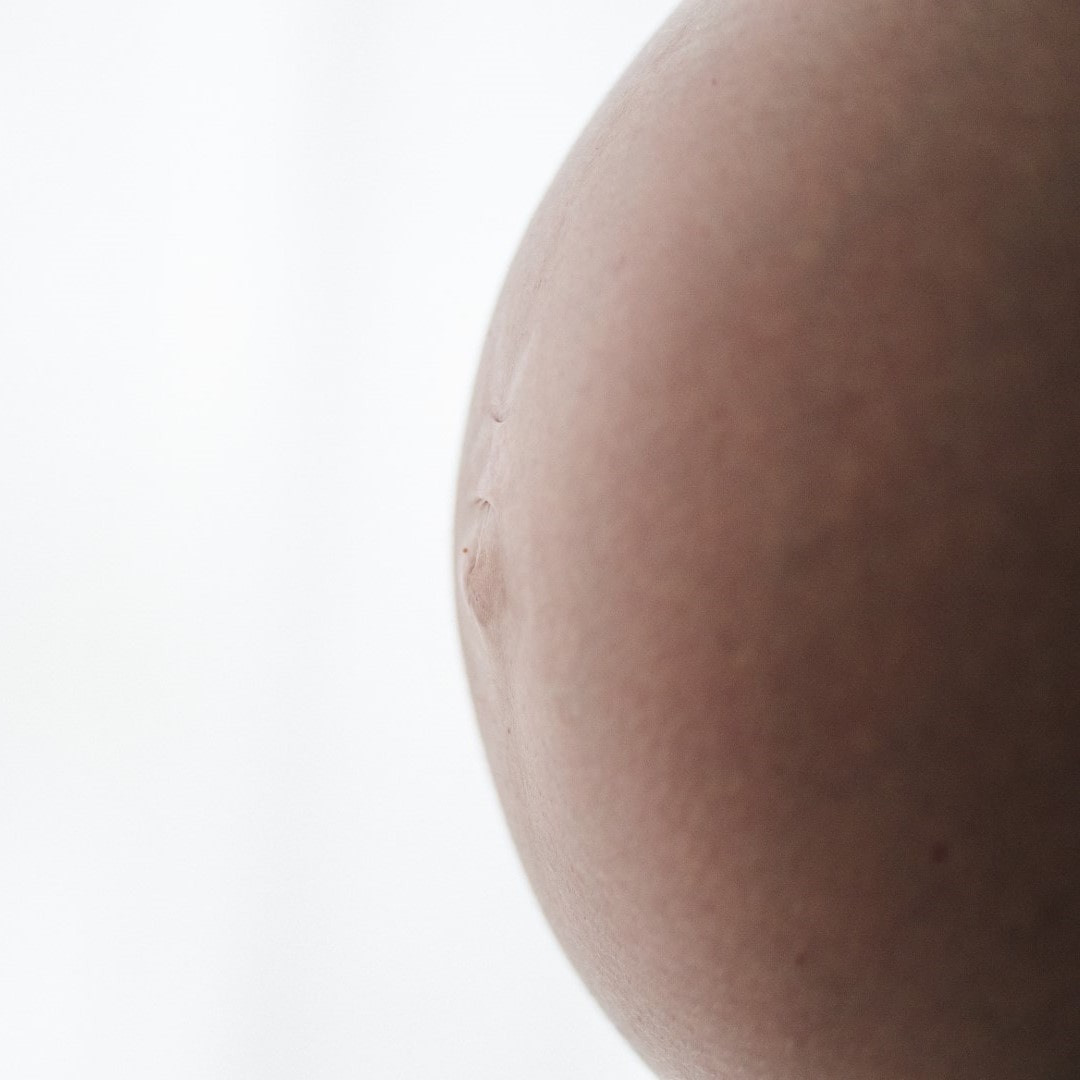 Frequently Asked Questions
Everything you always wanted to know and never dared to ask about a maternity photo shoot. Have lingering questions about your photo shoot? Don't hesitate to reach out to me!
When is the best time to schedule a maternity photo shoot?
Typically, it's recommended to take photos when the baby bump is prominent, and the mother still feels energetic and mobile. This often falls around the sixth or seventh month of pregnancy. However, I believe you can have your session at any time as long as it feels right for you. The key is to book in advance to avoid rushing.
Is it possible to have the maternity session at home or at a different location?
Included in my rates is the option to have the session either at your home or outdoors, with no additional cost, as long as it is within Barcelona city limits. If you're considering the pros and cons, keep in mind that outdoor sessions are subject to weather conditions (such as cold or rain), and popular locations can be crowded, requiring careful timing. On the other hand, having the session at your home offers a wonderful sense of intimacy and allows for the portrayal of your personal space, including the future baby's room, for example.
Can I bring my pet to the session?
Certainly! If the session takes place outdoors or at your home, you are welcome to bring your pet along. However, if you plan to have the photos taken on a beach, please note that some beaches prohibit access to dogs during the summer months. If you choose to come to my studio, there are generally no issues, unless there are specific circumstances.
Can my other children be included in the photos? Can my partner be in the photos?
Absolutely! Your other children and partner are more than welcome to join the session. You can also come with a friend or any special person who holds significance for you and should be part of your pregnancy photos.
Will we have to pose for the photos?
Following my natural and casual style, what's important to me is not just seeing everyone smiling and looking at the camera, but creating a good atmosphere during the photo shoot. A genuine experience captured in an image conveys much more than a forced smile. However, this doesn't mean there isn't room for more formal portraits or artistic photos. Each session is a unique and one-of-a-kind experience, and the result will always be different. As long as you enjoy the experience, it will be worth it..
What should I wear for my maternity photo shoot? What should I bring to the photo shoot?
In my studio, there are four neutral pieces of furniture that we can utilize and combine to find the most comfortable postures for you—standing, lying down, sitting, etc. Since I work with natural light, you don't need to worry about spotlights or backgrounds. My sessions involve minimal direction from me, although I can make suggestions to enhance the emotional aspect of certain moments. As for your wardrobe, I always recommend bringing a change of clothes just in case, and opting for comfortable garments that allow you to showcase your belly. Choose colors that are neutral or essential (such as white, black, gray, or pastel shades), while staying true to your personal style. You can refer to my recommendations on how to dress for your photo shoot for more guidance.
Ens van regalar una sessió newborn i no sabíem com anava això, però ens va encantar la manera de com duu a terme aquest tipus de sessions. Va ser un mati de petar la xerrada amb tranquil•litat. Té bona mà amb els bebès, té molta experiència, agafava la nostra bebe i la calmava per fer les fotos.El resultat de les fotos ha estat brutal. Ens ha agradat moltíssim.
Contactamos con Victoria después de ver sus fotografías a una amiga. No nos gustan los "posados", queríamos una sesión natural donde se captaran las emociones. Fue ver su trabajo y saber que eso era justo lo que buscábamos, un espacio cuidado, elegante y minimalista. ¡Sus fotos eran preciosas!Desde el momento en que contactamos con ella recibimos un trato excepcional, con una profesionalidad y organización de 10, esto nos dio mucha confianza.Durante la sesión fue todo rodado, un ambiente tranquilo y un feeling genial tanto con nuestro bebé como con nosotros. Se preocupó de los detalles pero sobre todo de que todos estuviéramos cómodos.Por lo que respecta al resultado de las fotografías, espectaculares. Sabíamos que había captado algunas fotos bonitas, pero nuestra sorpresa fue que vimos otras fotos aún más bonitas y que ni nos habíamos dado cuenta de cuándo las había hecho. Sin duda volveremos a contactar con ella cuando queramos repetir una sesión familiar.Muchas gracias por el trabajo Victoria, pero sobre todo muchas gracias por cuidarnos tan bien ese día de la sesión
Vam escolllir la Victoria per l'estil natural i fresc de les seves fotografies, i va ser tot un encert! Les meves filles petites es van sentir còmodes amb ella des del primer minut fet que va fer que la sessió sigués molt natural i fluida. Però el millor de tot és el resultat! És espectacular! Estem encantats amb totes les fotografies. La Victoria és una crack i gran professional!
Meritxell Corral M.
1695411928
Es fantástica. El clima y el ritmo que crea es tranquilo, relajado y súper respetuoso. El resultado es realmente maravilloso porque se interesa en conocer la familia y plasmarlo en las fotos. Muchas gracias por tu trabajo Victoria! A mi hijo no le gustan las cámaras y tú has creado un precioso recuerdo para siempre!!
Hacer nuestra sesión de fotos con Victoria ha sido muy fácil! Ella te lo hace todo de una manera tan natural que no te das cuenta que estas en una sesión de fotos.. y era eso lo que buscábamos, naturalidad. El resultado final ha sido lo que esperábamos, fotos naturales y espontaneas pero con mucho significado para nosotros! Repetiríamos una y otra vez, igual que lo recomendamos sin pensar dos veces 🙂 Graciès per tot!!
Ha estat genial!Jo estava emocionada xq fa ple que segueixo a la victòria i sabia que aniria genial però la resta de la family no les tenia totes… i va ser màgic!Les converses espontanies, tothom al seu aire sense estar pendent d la càmera, sap captar els petits detalls que després et dibuixen un somriure quan els veus… l resultat molt molt bonic!Repetiria una i mil vegades més!Altament recomanable!
Farmàcia Sureda C.
1692714225
Encantados con el resultado! Victoria ha sabido reflejar en fotos nuestro día a día con una sesión a domicilio, captando detalles que nos quedarán en el recuerdo para siempre! La sesión fue agradable y fluida, nada forzado. Para repetir!
La sesión con Victòria fue diferente a cualquier sesión fotografica que me hubiera imaginado. Hicimos una sesión fotográfica mi compañero, nuestra hija, nuestro perro y yo. Mi hija (2 años) que suele ser bastante precabida se sintió muy a gusto y disfrutó mucho teniendo libertad para corretear y explorar. Los cuatro nos sentimos muy a gusto y estamos contentísimos con el resultado! Muy probablemente volvamos a repetir, nos queda un poco lejos (vivimos a 60 km de Barcelona) pero la experiencia y el resultado valió la pena.
Buscavem fotografies naturals i poc posades, i així va ser. Amb la Victoria tot va estar fàcil i el resultat ha esta meravellós.
Soy seguidora de Victoria y su trabajo desde hace algunos años. Su visión de la infancia y la maternidad es un regalo, y creo que eso se refleja también en su trabajo. Somos de Valencia y organizamos un viaje a Barcelona solo para tener una sesión con ella, creo que con eso lo digo todo. La sesión allí fue genial, estuvimos cómoda toda la familia (diría que las peques más que nosotros, pq nosotros nos tensamos un poco con la cámara jaja), pero Victoria en todo momento nos hizo sentir super cómodos. Es super agradable estar y charlar con ella. Como consejo que me hubiera gustado aplicarme, tener pensadas algunas fotos que quieres que se hagan. Ella nos lo dijo, pero la verdad es que estás más pendientes de los peques y ellos son los protagonistas, solo que ahora pienso que me hubiera gustado tener alguna foto más yo sola o con mi pareja. Para la próxima!! Porque volveremos seguro.Ah bueno, que me dejo el resultado!.Solo se me ocurre describirlo como MAGIA. Las fotos son increíbles. Naturales, preciosas y llenas de emoción.Por si quedaban dudas, 100% recomendado 🙂
Vaig contactar la Victoria perque m'agradava molt el seu estil i com enten la maternitat. Necessitava capturar moments intims amb els meus fills perque tinc la sensacio de que el temps se m'escapa i en el futur vull tenir molt present que hem tingut moments meravellosos, i que no tot eren pressess i "anem tard". Victoria fa que et vagis obrint d'una forma natural, gens invasiva. crea una atmosfera intima i lleugera i sembla que el temps s'aturi al seu estudi. El resultat m'ha encantat (he acabat triant totes les fotos de la galeria), i tothom amb qui he compartit les fotos han estat d'acord que transmeten moltissim. Si esteu pensant a inmortalitzar records preciosos, la Victoria fara que siga una realitat.
Meravellosa! I unes fotos precioses. Recomanable 100%
Trobar la Victòria ha sigut un regal! Ens feia molta il·lusió trobar una persona capaç d'immortalitzar l'inici de la nostra família, el present i també el futur que vindrà, des de la naturalitat, el bon gust, la senzillesa, la honestedat. I la Victòria és tot això, et fa sentir com a casa en tot moment, cosa que quan estàs embarassada o amb nens no té preu. Les fotos sempre superen l'expectativa i les guardem com un tresor. Sempre amb ganes de repetir!
Totalmente recomendable. Íbamos con mucha vergüenza y poca confianza en exponernos y finalmente han salido unas fotos muy bonitas que muestran tal y como somos, gracias a la naturalidad y espontaneidad de Victoria. Muchas gracias!
Tenía dudas sobre si la sesión de fotos funcionaría o no. No lo habíamos hecho nunca y a mi me apetecían unas fotos, aunque fueran solo mías embarazada, si mi marido e hija no querían participar.Solo llegar mi hija ya se sintió como en casa, y mi marido en su salsa jugando y saltando por la cama. Hacerse una sesión sin posar, natural y divertida mientras hablas sobre maternidad y sobre la vida. Como era la primera vez escogí una mini sesión de 30 minutos. He acabado quedándome con todas las fotos, era incapaz de escoger mis preferidas. ¡Los 30 minutos pasaron volando! ¡Repetiremos sin dudarlo!
Estem enamorats del reportatge que ens va fer la Victòria. Va captar l'essència de la nostra família amb respecte, realisme i molta sensibilitat. Vam passar un matí super agradable al seu estudio on la Victòria ens va fer sentir com a casa, i va tenir una paciència infinita amb el germà gran, que no és gaire amic de fer-se fotos.Si busques una fotògrafa que sigui capaç de captar instants amb naturalitat, elegància i emotivitat, la Victòria Peñafiel és la teva persona!Nosaltres hi tornarem segur!!!
Magnífica professional. T'acompanya meravellosament durant tot el procés de la sessió i posterior.Repetirem sense cap mena de dubte!
Oriol Ferran S.
1684049740
Nos han encantado las fotos!! Buscábamos fotos naturales, sin posar y sin fondos recargados, y el estilo de Victoria nos encajó a la perfección!! Durante la sesión también fué todo muy bien, muy natural y estuvimos muy a gusto todos!
Nos encantó realizar la sesión. Sin prisas, con toda la tranquilidad, salía todo fluido. Y el resultado ha sido precioso. Estoy segura que nos volveremos a encontrar en alguna otra ocasión! Muchas gracias
Una sessió fotogràfica de 10 en tots els sentits. Hi vàrem anar per tenir un record i vam sortir encantades, pel tracte de na Victòria i la seva professionalitat: va treure el millor de nosaltres i la qualitat de les fotografies és excel·lent.
Liniu Siquier C.
1683581975
Victòria Peñafiel Photography
Carrer de Sicília, 253, 6è, 2n,
08025 Barcelona